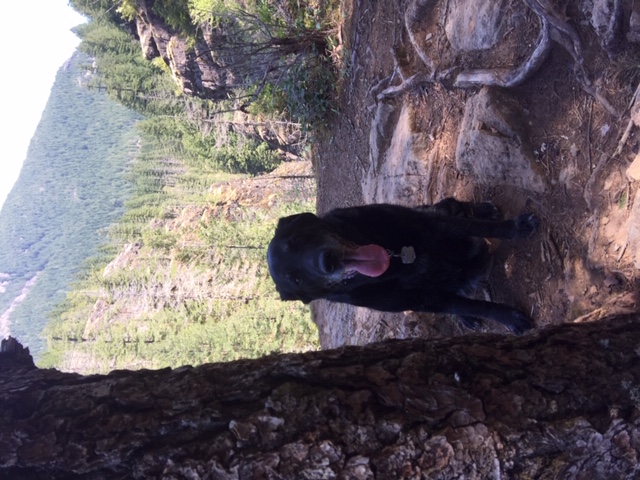 By John Rezell
      She hiked this trail many times before, enough that she knew where we usually dropped down to the shore for an icy plunge into the Little North Santiam River, or where a stream trickled down the mountainside for a quick drink, not to mention countless other features that escape my notice, yet interest her keen senses beyond my imagination.
      We hiked this trail in rain and snow and sun. But on this day she struggled up the steep climb and stumbled on slippery rocks in the stream. A gapping hole erupted inside my gut. Sierra sensed it immediately.
       "Are you crying?" Sierra asked. "Please, don't get me started."
       I sucked my emotions in and decided we would continue the short stint to the summit at her pace, at Ridgely's pace. For that next five minutes our soon-to-be 13-year-old black lab showed her relentless heart, forging up the climb resisting the urges of her aging body.
      My mind flashed back to our first hikes with that little puppy, my grade school daughters Sierra and Taylor appearing as young and innocent as Ridgely. Today Ridgely gamely dug into the trail to keep pace with Sierra, now a young woman and recent college graduate.
      We reached the top and a tremendous view of the river valley spread below us as Ridgely danced to the edge as she always does. She turned to look at me and a flood of emotions washed over me like the stunning waterfall below.
      So many of life's mysteries raced through my mind, like how you know when you've found your soul mate. The beauty, or possible curse, is that you just know. And, I knew.
      I knew at that moment this would be the last hike for Ridgely. This would be image of her that I'll take to my grave, that will warm my heart on winter hikes and cool my soul each summer.
      Tears rained down my cheeks while Sierra dabbed her eyes. Ridgely, who seldom licks, lapped my tears away as if she, too, knew.
      We sat atop the ridge, Ridgely nuzzling my side, panting with her endless smile that she has carried through hundreds of hikes and bike rides, thousands of miles and millions of memories.
      Together we've explored Oregon and the Pacific Northwest. Ridgely proved to be the athlete I never was. She would lead the way on mountain bike rides of four, five even six hours and attack five or six hours of hiking the next day with her effervescent spirit.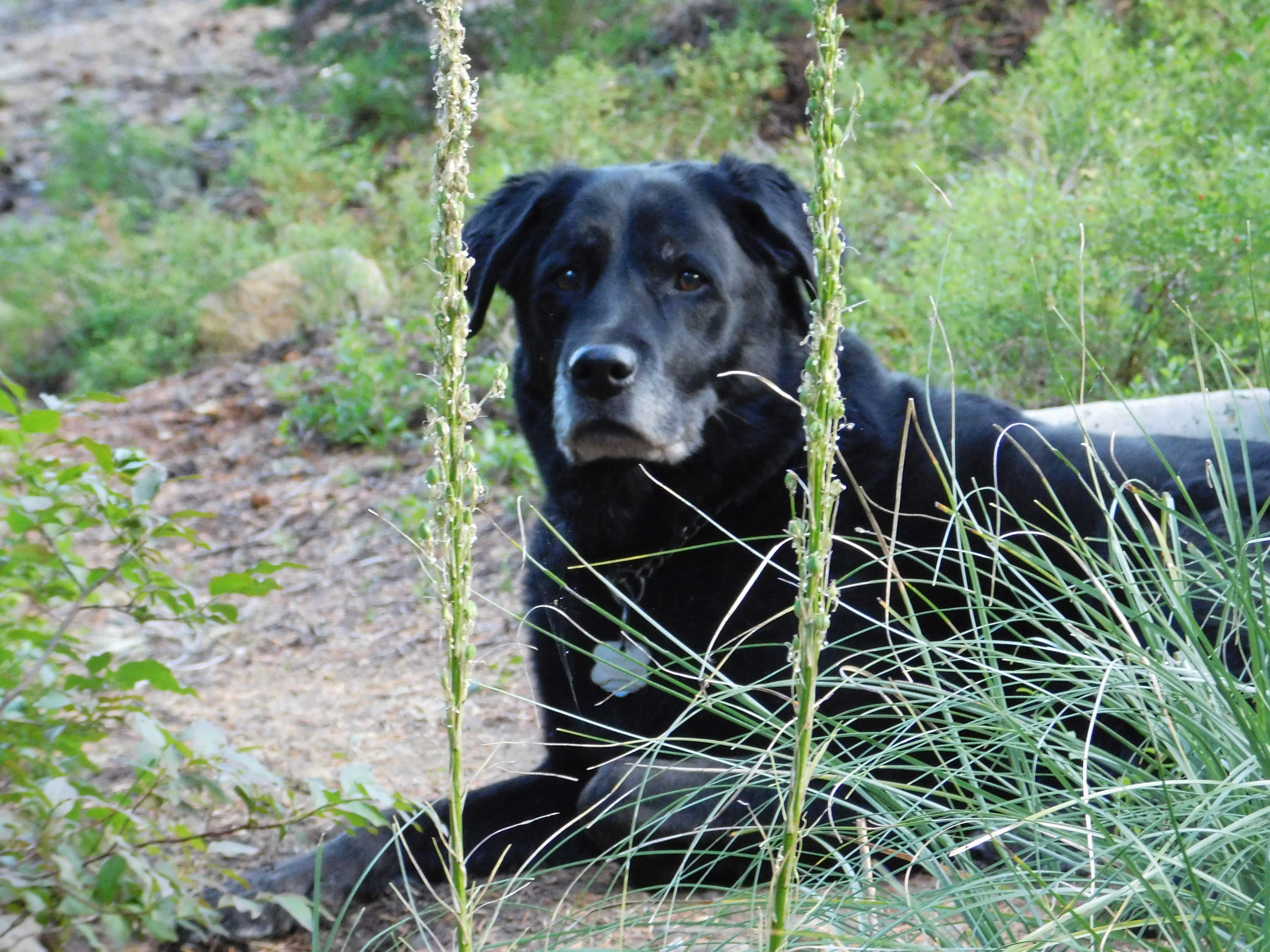 We spent endless hours alone on a trail, our adventures beginning when I wrote a weekly outdoors column for The Register-Guard newspaper in Eugene, Oregon.
      We would hike or bike a couple of times during the week, find a trail to share with Debbie, Sierra and Taylor on the weekends, and then I'd write about it.
      We would cross paths with hikers who wouldn't mention they recognized who I was, yet would look down and gush as they asked, "Is this Ridgely?"
      So many times I prepared for a day of leisure on the couch, only to be pestered until we were out on the trail. Oh, how she lives for the trail.
      For years my red hiking shirt ignited a frenzy. Most recently any mention of the world hike or walk sent her over the edge. So much so we had to spell those words in her presence. She would wait in the back of our SUV for hours, if necessary, until we hit the road.
      Don't get me wrong, this isn't the end for Ridgely. I'm confident she still has plenty of years left, plenty of walks of easy logging roads, plenty of games of fetch, although they now end rather abruptly after a toss or two.
      This is just the closing of an epic chapter. One helluva mind-boggling chapter of Ridgely, who never found a trail she didn't love.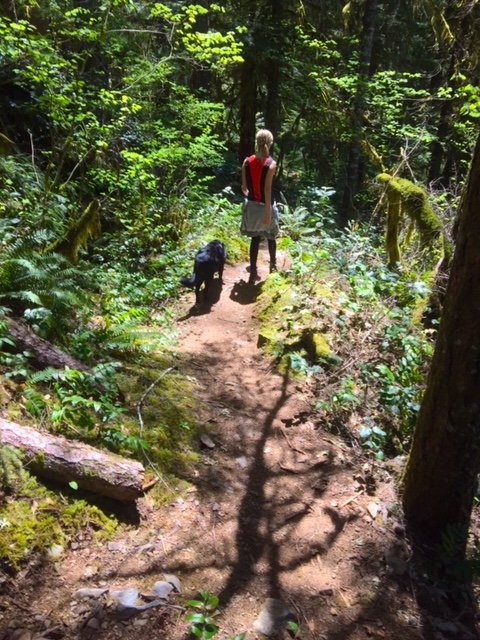 Categories: None